Day 2 :
Keynote Forum
Yokohama Daiichi Hospital, Japan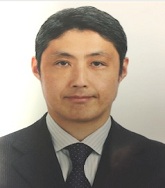 Biography:
Takeo Ishii has completed his PhD from Jikei University School of Medicine, Tokyo. He is now the Co-director of Yokohama Daiichi Hospital, a central hospital of Zenjinkai Group. Zenjinkai Group is consisting of 51 hemodialysis clinics and health check-up centers. He is also a Research Fellow of Department of Medical Science and Cardiorenal Medicine, Yokohama City University, Graduate School of Medicine. He has received award from Japanese Society of Nephrology.
Abstract:
Objective: Aim of this study is to determine if duplex ultrasound (US) for arteriovenous fistulas (AVFs) can predict vascular events (VEs; thrombosis and stenosis).
Methods: Duplex US were performed for vascular access evaluation in 2557 maintenance hemodialysis (HD) patients between October 1, 2013 and March 31, 2016. Of these patients, 2184 patients were finally included in this study. AVF dysfunction was assessed using the brachial artery blood flow volume (Qa; mL/min), arterial blood flow resistance index (RI), and residual diameter of the fistula vein (RD; mm). Proximal, midpoint, and distal aspects of the fistulas were measured. The baseline measurements were the US assessments, and the endpoint was VEs requiring vascular access intervention therapy or vascular surgery. Associations of US findings and VEs were assessed with receiver operating characteristic curve analysis, log-rank analysis, and multivariate cox hazard models.
Results: The mean Qa was 772.8±441.4 mL/min; RI, 0.56±0.1; and RD, 2.37±1.0 mm. The optimal Qa cut-off point was calculated as 581.5 mL/min, RI cut-off as 0.56, and RD cut-off as 1.85 mm. VEs were more frequent in patients with a Qa <581.5 mL/min than in those with a Qa>581.5 mL/min (p<0.001). In multivariate analysis, Qa, ferritin, transferrin saturation and warfarin use were significantly associated with VEs.
Conclusions: US evaluation of AVFs in HD patients along with measurement of brachial artery blood flow is a simple method to predict the risks of thrombosis and fistula dysfunction.
Keynote Forum
Northwestern University Feinberg University School of Medicine, USA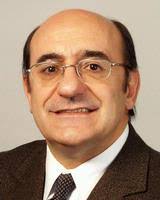 Biography:
Dr. Daniel Batlle received his MD from the University of Barcelona, Spain. He completed medical residency and later fellowship training at the University of Illinois in Chicago, Illinois. After this he joined the Division of Nephrology at the University of Illinois as a Faculty member and later moved to Northwestern University Medical School also in Chicago. Dr. Batlle was Chief of the Division of Nephrology and Hypertension from 1992 to 2009 and is currently the endowed Earle, DelGreco Levin Professor of Nephrology and Hypertension at this Institution. His main focus in research is the renin angiotensin system as it relates to hypertension and diabetic kidney disease. His research includes the design of novel forms of recombinant ACE2 that are currently being tested experimentally.
Abstract:
Angiotensin-converting enzyme 2 (ACE2) is a carboxypeptidase that potently degrades angiotensin II (Ang II) to form Ang-(1-7). Previous studies showed that injection of the enzymatic ectodomain of recombinant ACE2 (rACE2) markedly increasases circulatory levels of ACE2 activity, and effectively lowered blood pressure in Ang II-induced hypertension. However, due to the short plasma half-life of rACE2, its therapeutic potential for chronic use is limited. To circumvent this problem, we generated a chimeric fusion of rACE2 and the immunoglobulin fragment crystallizable (Fc) segment to increase its plasma stability. This rACE2-Fc fusion protein retained full peptidase activity and exhibited greatly extended plasma half-life in mice, from less than two hours of the original rACE2, to over a week. A single injection of 2 mg/kg rACE2-Fc elevated the overall Ang II-conversion activities in blood by up to 100 fold and lasted for over a week. Consequently, only rACE2-Fc, but not rACE2 injection, achieved sustained blood pressure control in response to a bolus infusion of Ang II. In the RenTgMK transgenic mice driven by the expression of synthetic renin cDNA, weekly injections of rACE2-Fc effectively lowered plasma Ang II and blood pressure. In addition the rACE2-Fc ameliorated albuminuria, and reduced kidney and lung fibrosis. These results show that this chimeric fusion strategy for rACE2-Fc can be suitable for future development of new RAS-based inhibition therapies.
Keynote Forum
DaVita Azizia South Riyadh, Saudi Arabia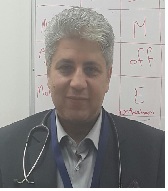 Biography:
Hesham Mohamed Hussien Abdelkawy Hassan is an Egyptian Physician. He has completed his MD at Cairo University in 1994; Master's degree in Nephrology and Renal Dialysis with training in Lyon, France and; PhD clinically attached in Kidney Transplantation from Pisa University, Italy. He has published his papers in reputed journals. He has experience in Nephrology, Renal Replacement Therapies and Transplantation through direct contact with excellent staff of university institutions, hospitals and dialysis centers in Egypt, France, Italy, Kuwait and Saudi Arabia.
Abstract:
Concerning the high mortality and morbidity rates among the end stage renal disease patients the cardiovascular disease is a major cause of mortality and morbidity. The purpose of this study was to assess the LA myocardial function and size using tissue Doppler imaging echocardiography (TDI) in end-stage renal disease (ESRD) patients on regular hemodialysis to be used as a mirror of left ventricular function for early prediction of subclinical left ventricular diastolic dysfunction prior to heart failure in hemodialysis patients. We studied 75 subjects (30 women and 45 men, mean age 48 years). The study population was then divided in two groups: group I hemodialysis patients (50) and group II apparent normal subjects (25). Trans mitral and pulmonary vein flow velocity tracings were obtained simultaneously by pulsed wave tissue Doppler echocardiography then pulsed tissue Doppler interrogation of the left atrial wall, a tri phasic signal was recorded in all patients, consisting of a positive wave (A1) followed by two negative waves (A2 and A3) which revealed that hemodialysis patients (group I) showed a pattern with a prominent A2 wave and an A2/A3 ratio >1. In normal subjects (group II) peak velocity of the A2 wave diminished and peak velocity of the A3 wave also diminished, so that the A2/A3 ratio was >1. We found a differences in peak velocity of the A1 wave between the two groups (13.5 (4.9) cm/s in group I vs. 8.1 (2.4) cm/s in group II; P<0.001). Significant concordance was observed between the Trans mitral flow pattern and the left atrial pulsed tissue Doppler tracing (kappa=0.584; P<0.0001). We concluded that Evaluation of the left atrial wall using pulsed tissue Doppler imaging is feasible and reproducible. Tissue Doppler imaging provides new quantitative insights of potential use in the assessment of left atrial size and function for early prediction of subclinical left ventricular diastolic dysfunction in hemodialysis patients.