Renowned Speakers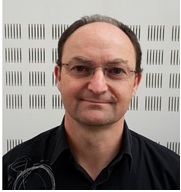 Nicolas Gilles
CEA Institute of Biology and Technology of Saclay, France France
Kuo-Cheng Lu
Professor Fu-Jen Catholic University Hospital, Taiwan Taiwan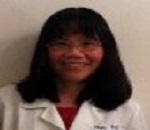 Phuong-Thu Pham
Ronald Reagan UCLA Medical Center, , USA USA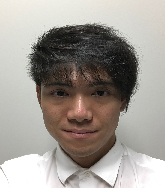 Nariaki Asada
Keio University School of Medicine,, Japan Japan
Kenjiro Honda
University of Tokyo Graduate School of Medicine,, Japan Japan
Hala Kandil
West Hertfordshire Hospitals NHS Trust,, UK UK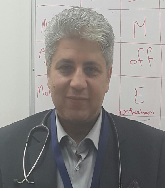 Hesham Abdelkawy Hassan
DaVita Azizia South Riyadh,, Saudi Arabia Saudi Arabia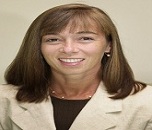 Isabel Roberti
RWJ Barnabas Health,, USA USA
Recommended Global Nephrology Webinars & Conferences
Nephrology 2023
Welcome Message
We are pleased to extend an invitation to you to attend the "12th International Conference on Nephrology and Therapeutics", which will take place in London, United Kingdom, from March 21–22, 2023.
Interaction and sharing of experiences in this subject will take place amongst scientists, researchers, intellectuals, and lecturers. The main goals of this conference are to share ideas, educate attendees on the subject, and let them see the lovely city of London, UK.
To gather in-depth knowledge about the kidney and the diseases associated to it, people can express their opinions, thoughts, and novel concepts both physically and orally at this conference. Keynote speakers and displays are also featured. Being a part of this industry right now is especially exciting. Many different people get together at this meeting to exchange ideas and opinions. We encourage everyone to come ready to ask questions, participate and make new collaboration.
About Conference
Nephrology is a branch of medicine that specialises on treating kidney diseases. Kidney-related issues are handled by a speciality of both medicine and Pediatrics. Medical specialists called nephrologists specialise in conditions that affect the kidneys. Globally, kidney issues are on the rise, and each year, millions of people require treatment for kidney damage or chronic renal disease (CKD). In actuality, renal illness is the "9th most common cause of mortality worldwide and the 12th greatest cause of death overall."
We would like to take this opportunity to extend a warm welcome on behalf of the organising committee to you for the "12th International Conference on Nephrology and Therapeutics" which will be held in London, UK from March 21–22, 2023 and focus on future nephrology strategies. It focuses on the anatomy and physiology of the kidneys.
In addition, it covers the pathophysiology, aetiology, diagnostic procedures, and therapeutic approaches used to treat nephrological illnesses. Diabetes and autoimmune illnesses are two metabolic conditions that might interfere with the kidneys' regular operation. Some illnesses that can impact how well the kidneys work include kidney failure, anomalies in the urine, renal vascular diseases, kidney and bladder stones, glomerular disorders, kidney infections, infections, and cancer.
Why to attend
To discover the advantages of Nephrology and Therapeutics. This is the chance for members of the nephrology community to interact with the greatest group of attendees from the nephrology and Therapeutics fields. Conduct presentations (oral and physical), disseminate information, engage with present and future scientists, advance the development of novel treatments, and get recognition. The latest advancements in this subject will be included in the research papers and journals published by internationally renowned speakers connected to nephrology and therapeutics.
Another factor is a schedule that is carefully constructed. Workshops, Expo sections, nephron sessions, and numerous networking opportunities are available for physicians working in the medical field. a gathering of the world's top researchers and up-and-coming talent. Academic workshops on the nephrology illnesses' diagnosis and therapy.
Nephrology 2023 is a special chance to hear about the most recent findings and connect with international experts to talk about improving patient care, Renal Data System trends, and important findings at an open forum for healthcare professionals to share best practises in order to reduce the incidence rate of kidney disease by using new methods and cutting-edge technologies.
Target Audience
Nephrology Professors & Renal Experts
Kidney specialists
Transplantation specialists
Renal Dieticians
Association and societies
Training Institutes
Business Entrepreneurs
Manufacturing Medical Devices
Fellows or Postdoctoral students
Emeritus
Oncology
Geriatrics medicine
Hematology
Pediatrics
Family Medicine
Sessions and Tracks
TRACK 1: Nephrology
The study of kidneys and renal problems is the focus of the medical field of nephrology. Nephrology is the study of kidney physiology, kidney-related issues, treatments for kidney issues, including dialysis and kidney transplantation, and renal replacement therapy. A nephrologist is a medical professional who focuses on treating kidney disorders. They are aware that kidney disease might have an impact on other bodily regions. The focus of nephrology is on systemic disorders that result from kidney failures, such as renal hypertension and osteodystrophy, as well as systemic diseases that affect the kidneys directly, such as immune system infections and diabetes.
Nephrology & Urology
Kidney Transplantation
Kidney biopsies
TRACK 2: Pediatric Nephrology
A Pediatric nephrologist offers the specialized knowledge and experience to treat your child's urinary tract disease, bladder issues, kidney stones, or excessive blood pressure. Pediatric Nephrology deals with issues specific to children. Children are seen by Pediatric nephrologists from infancy through late childhood, and in certain facilities, up to young adulthood.
Pediatric nephrologists provide the following:
Kidney transplantation
The interpretation of x-ray studies of the kidney
Pediatric and Renal Transplantation
Dedicated to the care of kids with renal problems, Pediatric nephrologists lead a team that also includes trained nurses, social workers, and dieticians. They collaborate closely with Pediatric radiologists, Pediatric surgeons, and Pediatric urologists, among others.
TRACK 3: Diabetic Nephrology
The diabetic patient's kidneys are impacted by Diabetic Nephrology. Globally, it is a substantial contributor to end-stage renal failure and chronic kidney disease. They were distinguished by the presence of pathological urine albumin excretion amounts, diabetic glomerular lesions, and diabetics' decrease in glomerular filtration rate. Type 1 autoimmune diabetes is distinguished from type 2 relative insulin insufficiency and resistance as well as other types of pancreatic illness by absolute insulin shortage and cell death. It involves elevated blood pressure or blood sugar.
Pathogenesis of Diabetic Nephropathy
Diabetic Microvascular Complications
Glycemic Control & Diabetic Ketoacidosis
TRACK 4: Kidney disease
Kidney disease attacks nephrons. It is also known as Renal disease. Damage to the kidney may be caused by diabetes, high blood pressure, and various other chronic conditions. Kidney disease can cause malnutrition, weak bones, damaged nerves, and other health issues. The kidneys may entirely stop functioning if the illness worsens over time. Some Risk factors of kidney disease are chronic disease, inflammatory disease blockage of the urinary collecting system, rare genetic disorders, and chronic infections. Age, gender, ethnicity, or family history are included:
Urinary Tract Infection
Kidney stones
Acute Kidney Failure
Chronic acute disease
TRACK 5: Kidney Transplantation
A living relative or a brain dead person's kidneys are surgically removed and transplanted into the kidney failure sufferer. It is the bodily processes that a healthy kidney does. Better health, a higher standard of living, and No restrictions on diet or hydration consumption, no requirement for frequent dialysis treatments
End-stage renal failure and be on dialysis
A life expectancy of at least five years
TRACK 6: Kidney stones
Kidney stones are tiny, hard deposits of acid and mineral on the inner surface of the kidney. They are also referred to as renal calculus or nephrolith. If the stones become large enough, they may clog the ureter. Smaller stones in particular may not show any symptoms. Lower abdominal pain could be brought on by bladder stones. Size and shape of kidney stones might vary. Because ureters are small and delicate, it's possible that the stones are too large to even consider travelling naturally from the ureter to the bladder.
Types of kidney stones:
Struvite
Calcium oxalate
Uric acid
TRACK 7: Acute kidney disease
Acute renal disease is defined as kidney damage or failure that occurs within a short period of time, such as a few hours or days. AKI makes it difficult for your kidneys to maintain the proper balance of fluid in your body and leads to a build-up of waste products in your blood.
Differentiate between pre, intra, and post renal failure in acute kidney disease
It describes into dialysis modes:
Automated peritoneal Dialysis (APD)
Continuous Ambulatory Peritoneal Dialysis
Hemodialysis
TRACK 8: Renal cancers and disease
A renal cortical tumour is a growth that develops when kidney malignancies alter and grow out of control. A tumour may be benign, slow-growing, or malignant. About 85% of diagnoses of adult kidney cancer are of the renal cell carcinoma variety. The proximal renal tubules, which are part of the kidney's filtration system, are where this type of cancer arises. Each kidney contains thousands of these small filtering units. Later in this guide, the various strategies for treating renal cell carcinoma are covered.
Certain types of renal cancers are:
Urothelial carcinoma.
Lymphoma
Renal cell carcinoma
TRACK 9: Chronic kidney disease
Chronic Kidney Disease is a condition characterised by a gradual loss of renal parenchyma and an irreversible decline in renal function. Long-term renal illness is the problem. It is extremely common, permanent, progressing, and linked to an increased risk of cardiovascular disease. Patients with this condition are frequently asymptomatic and only occasionally exhibit the consequences that are typical of renal failure. Both conservative and replacement therapies are options for treatment.
Causes of chronic kidney disease:
Hypertension
Diabetic Nephrpathy
TRACK 10: Glomerulonephritis
Glomerulonephritis can manifest on its own or in conjunction with a more severe condition like lupus or diabetes. Glomerulonephritis is a kind of kidney illness in which the kidney's glomeruli, which aid in the removal of waste and fluids from the circulation, are destroyed. Immune system dysfunction may contribute to glomerulonephritis. This disorder frequently has an unidentified exact aetiology. Blood and protein are lost in the urine as a result of glomeruli damage. There are some individuals with chronic glomerulonephritis who have never had kidney disease.
Two types of glomerulonephritis
Acute glomerulonephritis
Chronic glomerulonephritis
TRACK 11: Glomerular Disease
Diseases that affect the glomeruli cause protein and occasionally red blood cells to leak into the urine. Sometimes a glomerular illness also impairs the kidney's ability to remove waste materials, causing them to accumulate in the blood. Additionally, a drop in the quantity of blood proteins like albumin in the bloodstream might result from their loss in the urine. Normal blood's albumin functions like a sponge, absorbing extra fluid from the body and storing it there until the kidneys eliminate it.
TRACK 12: Nephrology Treatment
Treatment Nephrology treatments include prescription drugs, blood products, blood exchange, surgical interventions (urology, vascular, or surgical operations), renal replacement therapy (dialysis or kidney transplants), and surgical interventions. Hemodialysis, which is carried out at a dialysis facility, is the most widely used treatment for kidney disease and renal failure. Immunotherapy is a brilliant and versatile combination of cutting edge western medical advancements and traditional home-developed drugs, and it represents a significant advancement in the treatment of end-organ kidney disease.
Continuous Renal Replacement Therapy

Peritoneal Dialysis (CPD)
TRACK 13: Urinary traction infection (UTI)
A relatively prevalent form of infection in the urinary system is Urinary Traction Infection (UTI). Your urethra or bladder may get infected with this sort of illness. Bacteria are frequently absent from urine (germs). A by-product of our kidneys' filtering function is urine. Urine is produced when waste materials and extra water are eliminated from your circulation by the kidneys. Urine typically passes through your urinary system uncontaminated. However, germs from the outside of the body can enter the urinary system and cause issues including infection and inflammation.
Cause of Urinary tract infection
Body factors
Birth control
Age
TRACK 14: Dialysis
Dialysis is a technique used to address fluid and electrolyte imbalances. It is the transfer of fluid and molecules from one compartment to another through a semipermeable membrane. Hemodialysis and peritoneal dialysis are two different forms of dialysis. Several of the kidneys' conventional activities may be replaced by a chemical analysis method. An artificial urinary organ is used to remove waste, additional chemicals, and fluid from your blood.
Types of dialysis:
Hemodialysis
Peritoneal dialysis
TRACK 15: Renal Nutrition and Metabolism
Bread, cereals, pasta, and rice are the initial sources of calories. Carbohydrates and fats are the major sources of energy; macronutrient consumption is restricted and occasionally comes from milk and meat. The food may also be nutritionally deficient, in which case vitamins and electrolytes will be added. Diet and nutrition are essential components in managing nephropathy effectively. Patients who have nephropathy should be more involved in their diet, follow particular dietary programs, and act on the nutrition that is consumed by the individual. Reduced sodium or salt intake is one of the main factors that slow the progression of chronic kidney illnesses, and doing so will greatly improve blood pressure and diabetes control.
Renal transplantation in obese patients
Renal replacement therapy
TRACK 16: Biomarkers of Kidney Disease
Clinical applications for biomarkers include monitoring illness activity, diagnosing it, managing molecularly targeted therapies, and monitoring therapy response. Glomerular filtration rate (GFR) continues to be the ideal indicator of renal health. Kidney damage atoms and lipocalin associated with neutrophil gelatinase are thought to be useful biomarkers in plasma and urine to assess the severity and prognosis of Chronic Kidney Disease.
Decompensated heart failure
Acute kidney injury
Cardiorenal syndromes
Chronic kidney disease
TRACK 17: Diagnosis of kidney disease
Making visual representations of the inside of a body for clinical inspection and specific treatment is known as diagnostic imaging. Medical imaging is not considered to be a key component of pathology. Visit the Pediatric Abdominal Ultrasound website for information on ultrasound procedures done on kids. A urine protein test will check your body for blood and protein.
TRACK 18: Clinical Nephrology
Clinical medicine focuses on the investigation of normal urinary organ function, issues with urinary organ function, and the treatment of abnormal urinary organ dysfunction. The transplantation of urinary organs as well as urinary organ transplant techniques is covered. Blood solution imbalances brought on by urinary organ problems cause substantial symptoms including extra fluid in the tissues, cognitive decline, and irregular heartbeat.
Acute & Chronic Renal diseases
Diabetic Nephropathy
Dialysis
Hemofiltration
TRACK 19: Management of Hypertension
Hypertension, or high blood pressure, is dangerous because it raises the risk of kidney damage, heart attacks, strokes, and heart failure. Treatment for hypertension is to reduce elevated blood pressure while still safeguarding important organs including the kidneys, heart, and brain.
Chronic kidney disease: Treatment depends on whether there is diabetes or not and on the albumin creatinine ratio (ACR)
Atrial fibrillation: if rate control is needed, add a beta-blocker or a rate-limiting CCB such as diltiazem. If on amlodipine, change to a rate-limiting CCB such as diltiazem.
TRACK 20: Hematuria and Proteinuria
Hematuria is the medical term for the presence of blood or red blood cells in urine. Hematuria can be brought on by urinary tract infections, kidney or bladder malignancy, prostate or kidney inflammation, or polycystic kidney disease. Hematuria comes in two varieties: microscopic and extensive hematuria. Visible hematuria, also known as gross hematuria, is when the urine looks red or the color of tea or cola to the unaided eye. Non-visible hematuria, also known as microscopic hematuria, means that the blood can only be seen under a microscope. Tests to identify hematuria and its etiology include urine tests, blood tests, CT scans, renal ultrasounds, cystoscopies, and kidney biopsies, however, not all of them are advised for everyone.
Market Analysis
There are a number of hospitals worldwide imparting kidney care with all the advancement in the medicine and technology along with dialysis and transplantation. They are well licensed for protected health care and quick recovery is certain and assured by using the hospital with a captivating environment. The global nephrology and therapeutics devices market size was valued at USD 4.34 billion in 2020 and is expected to grow at a compound annual growth rate (CAGR) of 6.6% from 2021 to 2028. The high incidence and prevalence of Chronic Kidney Disease (CKD) coupled with rising elderly population is the major factor driving the market growth. According to the estimates of the National Kidney Foundation, 10.0% of the worldwide population is affected by CKD. Thus, the increasing target population is boosting the overall product demand. Rising incidences of diabetes and high blood pressure globally are also contributing to the growth of the market as these two diseases are primary reasons for kidney failure.
According to WHO, more than 190 million patients are suffering from chronic renal failure and endure renal dialysis and more than 220 million males suffer from diseases concomitant with prostate glands such as swelling that marks in blockage of the flow of urine through the body. A focused socio-economic, political, and environmental examination of the factors affecting the medicine and medication Devices industry is provided in the Medicine and Medication Devices Market 2019 research. According to the most recent statistics data, almost 26 million people now, excluding the young and the current, have chronic nephropathy.
Societies Associated with Nephrology
United Kingdom

London Society of Nephrology
UK Renal Registry (UKRR)
The UK Kidney Association
Kidney care UK
Kidney Patient Associations
National Kidney Federatio
The National kidney foundation
Kidney Research UK
British Kidney Patient Association

Universities Associated with Nephrology Research

Alliance Pharmaceuticals Ltd, UK
Gilead Sciences, USA
AstraZeneca, UK/Sweden
Albany Medical College
Boston University School of Medicine
Columbia University College of Physicians and Surgeons
North eastern Ohio Universities College of Medicine
The Philippine Society of Nephrology
Alliance Pharmaceuticals Ltd, UK
Gilead Sciences, USA
AstraZeneca, UK/Sweden
Middle East

Kuwait Nephrology Association
Lebanese Society of Nephrology & Hypertension
Iraqi Society of Nephrology
Saudi Society of Nephrology
Syrian Society of Nephrology & Transplantation
Yemen Society for Nephrology and Transplantation

Europe & Africa

Albanian Society of Nephrology
Israel Society of Nephrology and Hypertension Association for nephrology
Dialysis and transplantation of Bosnia and Herzegovina
Bulgarian Society of Nephrology

Asia Pacific

Asian Pacific Society of Nephrology
Chinese Society of Nephrology
Hong Kong Society of Nephrology
Japanese Society of Nephrology
Korean Society of Nephrology
United Kingdom

London Society of Nephrology
UK Renal Registry (UKRR)
The UK Kidney Association
Kidney care UK
Kidney Patient Associations
National Kidney Federatio
The National kidney foundation
Kidney Research UK
British Kidney Patient Association

Universities Associated with Nephrology Research

Alliance Pharmaceuticals Ltd, UK
Gilead Sciences, USA
AstraZeneca, UK/Sweden
Albany Medical College
Boston University School of Medicine
Columbia University College of Physicians and Surgeons
North eastern Ohio Universities College of Medicine
The Philippine Society of Nephrology
Alliance Pharmaceuticals Ltd, UK
Gilead Sciences, USA
AstraZeneca, UK/Sweden
To Collaborate Scientific Professionals around the World
Conference Date March 21-22, 2023
For Sponsors & Exhibitors
Useful Links
Past Conference Report