Day 1 :
Keynote Forum
Fine Treatment, UK
Time : 10:00-10:45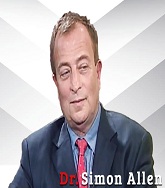 Biography:
Simon Allen obtained his PhD degree in Medicine in 1978. For over 14 years, he worked at and subsequently headed a hospital's Cardio-Vascular Department, and treated patients with renal diseases. He has authored many scientific articles on metabolic disorders, including those linked to obesity, kidneys, arthritis, cardio-vascular and gastroenterological diseases. He lectured medical doctors pursuing higher medical qualifications. He then devoted nearly two decades to further medical research into various chronic internal diseases. He has established Fine Treatment, UK, and he is the author of The Origin of Diseases Theory and the inventor of the effective devices which enable the Thermo-balancing therapy.
Abstract:
Thermo-balancing therapy (TT) with Dr. Allen's therapeutic device (DATD) is a unique treatment method for chronic internal diseases of different organs, including kidneys. The therapy and device were invented by Dr Simon Allen about 10 years ago, and granted a United States patent as "Therapeutic device and method" and 2 clinical investigations in the Department of Urology at Yerevan Medical University on TT with DATD in men with enlarged prostate and chronic prostatitis have shown sustainable effectiveness. It was suggested that all chronic internal diseases have the same root and start at the capillary level due to pathological capillary activity. Under certain circumstances, namely triggers, capillaries can constrict with development of focus of micro-hypothermia in the affected organs tissue. This leads to another function of capillaries spontaneous expansion in this tissue. This increases the pressure in the area, which leads to a malfunction of the organ. Continuously repeat of this pathological activity of capillaries makes a problem chronic. It should be noted, that medication, acupuncture and other treatment options unable to eliminate the focus of hypothermia, therefore surgical procedures are widely used reducing quality of life. TT with continuous effect on the focus hypothermia eliminates the pathological activity of the capillaries, stopping the progress of chronic disease. This simple solution for chronic for internal diseases should be widely investigated by nephrologists. DATD is comfortable for people and Fine Treatment Company, UK, produces and distributes it worldwide to treat various chronic conditions.
Keynote Forum
New York Institute of Technology, USA
Time : 11:00-11:45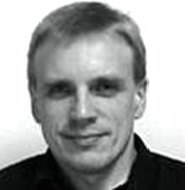 Biography:
Aleksandr Vasilyev received his PhD from Rosalind Franklin University of Medicine and Science in 2001 and his MD degree from the same university in 2004. He then completed his Residency training in Anatimic Pathology at Massachusetts General Hospital in 2007 and a Research Fellowship in Renal Pathology in 2009. In 2009, he became an Instructor in Pathology at the Massachusetts General Hospital/Harvard Medical School, and in 2013, he started as an Assistant Professor in Biomedical Sciences at the New York Institute of Technology, College of Osteopathic Medicine. He uses zebrafish to study kidney development and regeneration.
Abstract:
Studies of mammalian kidney development and repair after injury are complicated by complex architecture of metanephric kidney and the inherent difficulty of in vivo imaging in mammals. Both of these problems are absent in embryonic and larval zebrafish which has a simple pronephric kidney that closely resembles mammalian nephron in segment identity and arrangement. By using fluorescently labeled zebrafish, we were able to show that collective cell migration lies at the center of nephron development and repair. We showed that it drives kidney segment position, shape and growth during kidney development and maturation. We were also able to show that collective migration is the primary repair mechanism after acute kidney injury. The strength of this in vivo model allows us to directly visualize the sub-cellular, cellular and organ-level interactions driving kidney development and repair. In addition, it allows an efficient and robust in vivo screening of the potential chemical modifiers of the involved cellular and molecular mechanisms. Here we report results of a chemical screen using a Lopac1280 library that strongly suggest that Src and MAPK signaling is involved in mediating collective cell migration during kidney development. We also use the novel zebrafish kidney injury model to show that kidney obstruction and not increased cell proliferation is the driving force leading to rapid cyst initiation in the zebrafish model of ADPKD. This finding sheds new light on the nature of the "third hit" suggested by inducible mouse models of ADPKD. Overall, ur findings show great potential for transgenic zebrafish as a model of kidney development, morphogenesis and pathophysiology.
Keynote Forum
Humanitas University, Italy
Time : 11:45-12:30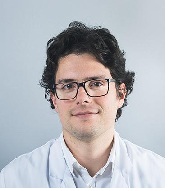 Biography:
Leonardo Spatola completed his Medical Degree at University of Palermo in 2009, then Nephrology Specialization at University of Verona in 2015. He currently works as a Nephrologist in the Renal and Haemodialysis Unit at Humanitas University in Milan, Italy. He is first author of several works indexed in PubMed/Medline and he is referee for Kidney and Blood Pressure Research Journal and Saudi Journal of Kidney Disease and Transplantation.
Abstract:
Malnutrition is one of the main risk factors of mortality among Hemodialysis (HD) patients and several studies have documented that 20-60% of these patients are malnourished. Serum albumin and normalized protein catabolic rate (nPCR), are routinely used to assess nutritional status in HD patients. However, none of the currently nutritional markers has been associated to the comorbidity status in HD patients. nPCR is a measure of dietary protein intake and is calculated by using the K/DOQI formula. Due to the lack of detailed evidence, we investigated the impact of comorbidity status on nPCR values in a retrospective study involving 57 HD patients by using Charlson Comorbidity Index (CCI). Usually a Low CCI indicates a score of ≤3, while high CCI indicates a score of ≥7. In our study, we compared nPCR values of January 2015, January 2016 and January 2017 between patients with CCI<7 (group 1 n 27) and ≥7 (group 2 n 30), in order to assess if comorbidity status may affect protein catabolism. The CCI was calculated at the beginning of each year, while nPCR was obtained from a single dialysis session in the second half of January over three years. nPCR values between groups 1 and 2 across the years from 2015 to 2017 don't show significant differences as evaluated by U-Mann Whitney test and respectively p 0.93, p 0.82 and p 0.72. Furthermore, Spearman Coefficients don't report any correlation between the two variables: in 2015 Spearman Coefficient -0.30; p 0.82; in 2016 Spearman Coefficient – 0.08; p 0.51; in 2017 Spearman Coefficient -0.16; p 0.21. In conclusion, comorbidity status doesn't seem to affect or to be correlated with malnutrition in HD patients.